We in our striving think we should last forever,
but could we be used by the Devine,
if we were not Ephemeral?
- Rilke's Sonnets to Orpheus, Part Two, Sonnet XXVII
Director Paul Ward approached me to create the VFX for this art project.
Paul had shot some great footage and was looking to augment the footage and add to it. The brief was open and he left me to experiment.
We wanted to create something abstract, alien and unusual.
Paul liked the idea of the actor disintegrating.
I achieved this by removing him in post using complex 3D projection mapping techniques. We then disintegrated a replica in 3D and composited it back on the footage to create the effect.
We wanted to create some floating objects and replace the sky to make it more otherworldly.
I did a lot of tests and ended up getting interesting results by taking the footage, exporting still frames, and using the frames to create 3D scan data.
I then took the 3D scan data and built the floating objects. These objects where then disintegrated to make them feel alive, growing and breaking apart.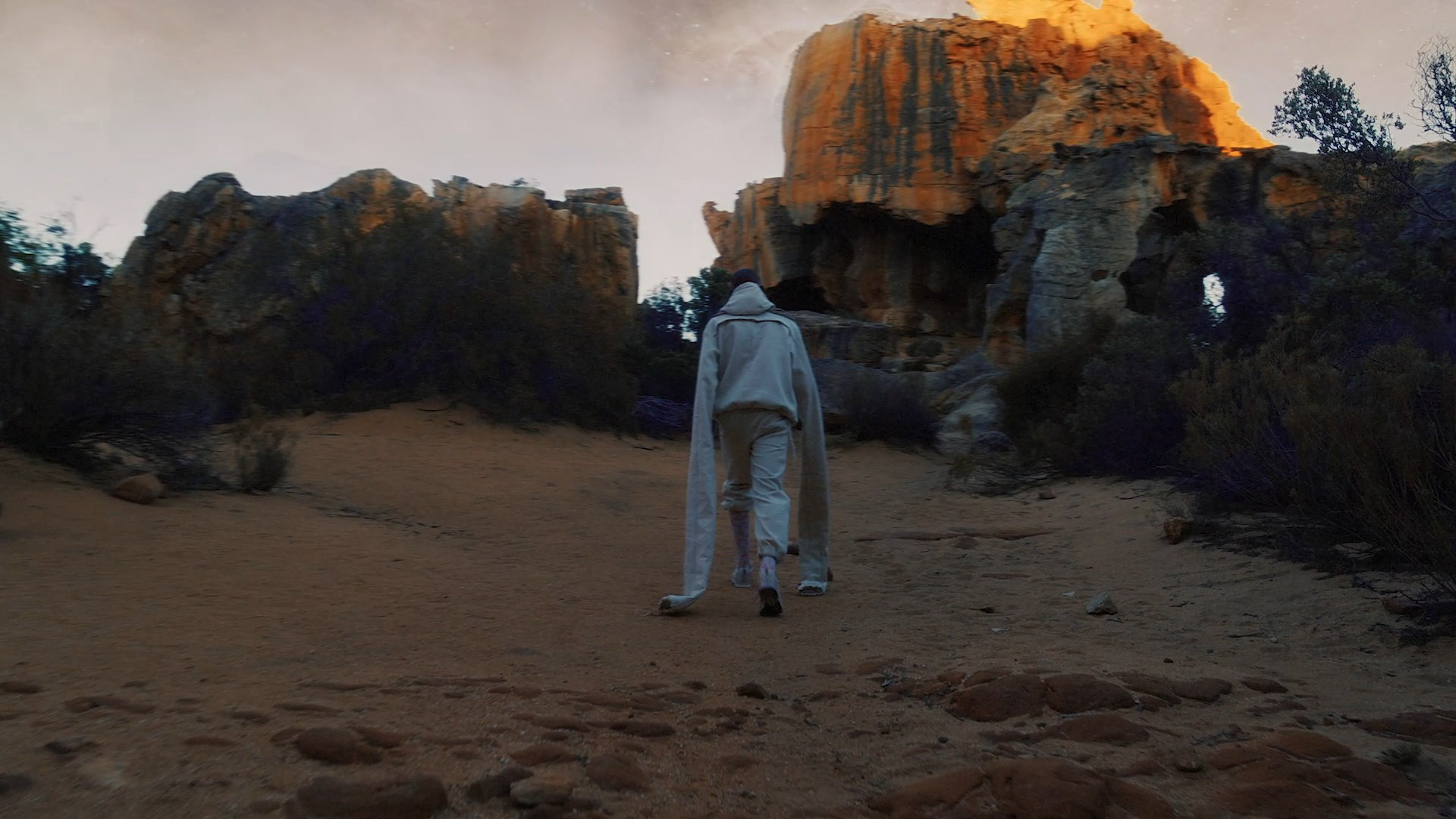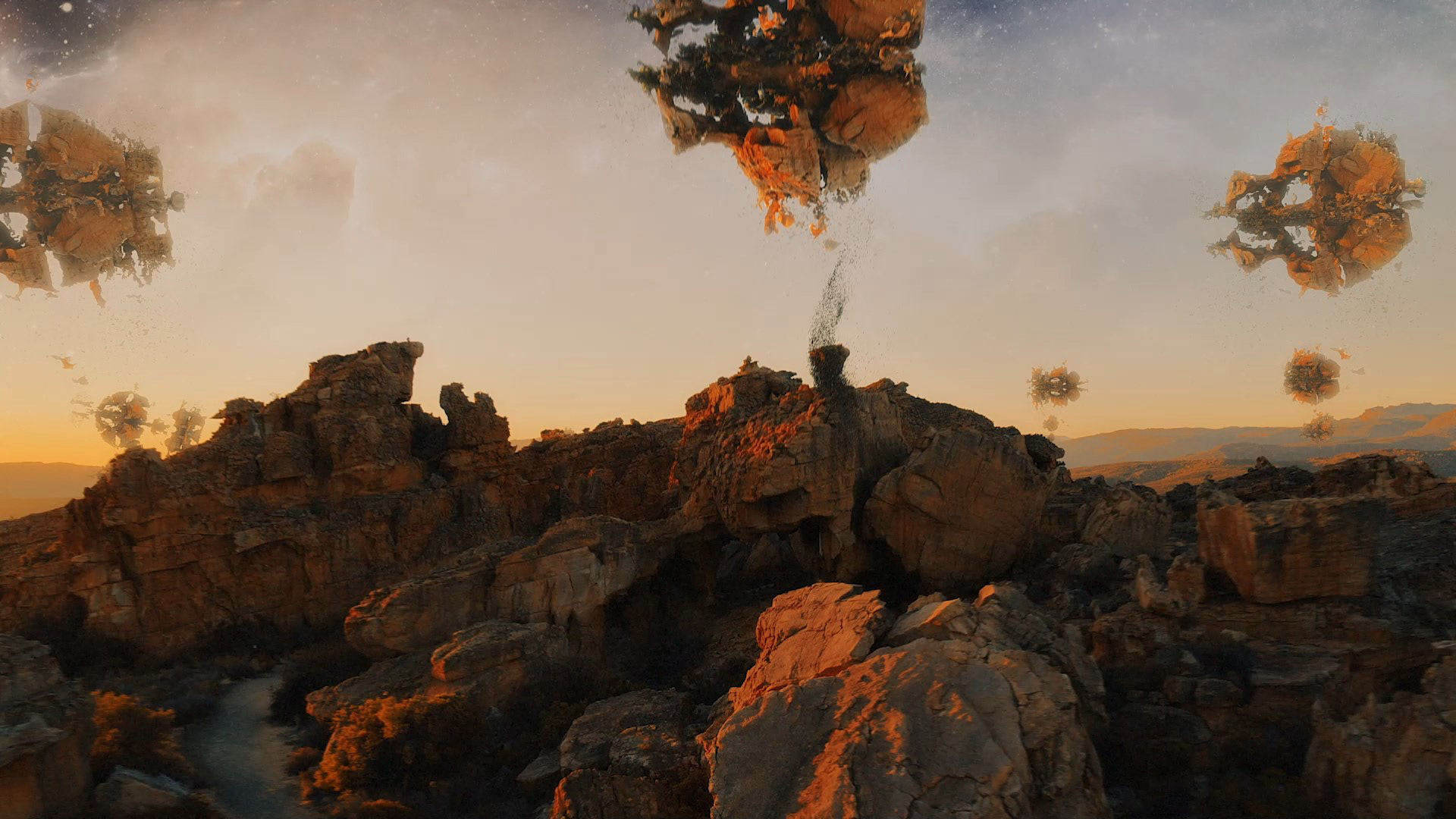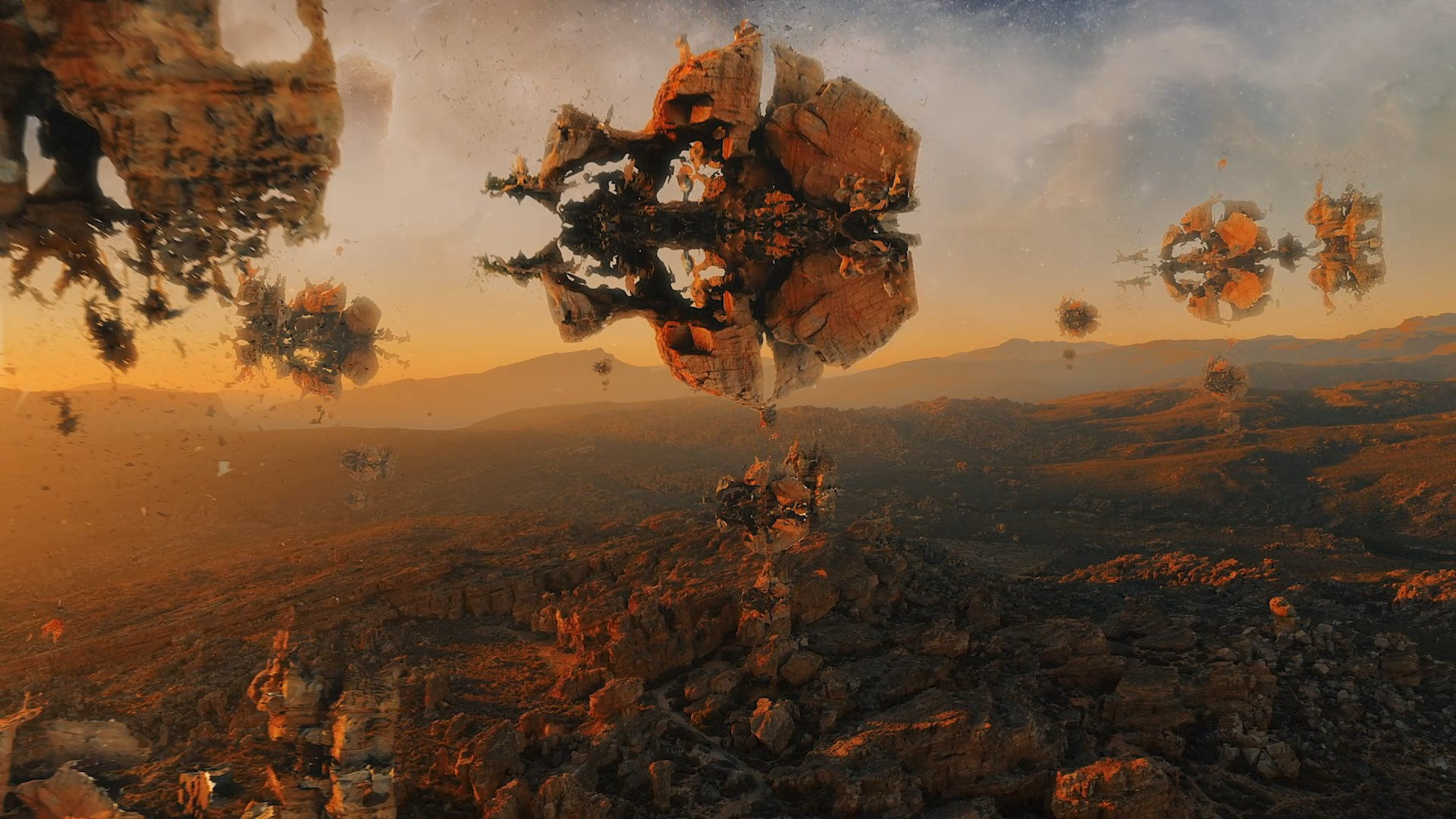 Director : Paul Ward
CGI : Gavin Coetzee
Colourist : Ricky Gausis @ MPC
Producer : Martina Schieder
Executive Producer : Jo Barber
Production Co : 0307 Films
Drone Pilot - Wesley Green @ BigBird Cinematography
Drone Camera Operator - Jonno Searle @ BigBird Cinematography
Editor : Xander Vander @ Strangelove Studios
Composition & Sound Design : Simon Kohler @ Field Sound

Make Up : Alice Coloriti
Fashion Stylist: Gabrielle Kannemeyer
Garment made by Nicholas Coutts.